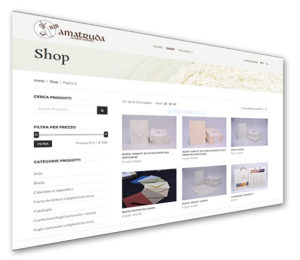 Welcome to the Business website of Cartiera Amatruda
This website is reserved for our business partners. To have access to our reserverd area you have to be registered. If you are already registered please login with your password.
If you are one of our partners or you are interested on selling our products, please fill the registration form and you will be contacted as soon as possible.
If you are a consumer visit our on-line shop at www.amatruda.eu.
Have you already registered?
Login